It's no secret that Montana tops my list for the best places to elope in the U.S. As a Montana Elopement and Intimate Wedding photographer, I might be biased… but can you blame me!? From the breathtaking mountains to the wide open flat lands where you feel like you can see for miles, I'm yet to find a place that isn't photogenic. Before we dive into my list of (some of) the BEST Places to Elope in Montana, let's take a look at a few of the offerings of Big Sky Country:
100+ mountain ranges and sub-ranges
3,000+ lakes and reservoirs
2 National Parks (Glacier & Yellowstone)
Diverse wildlife
Over 30 million acres of protected land
Seemingly endless outdoor activities
If these alone aren't enough to convince you to elope in Montana, keep reading. I gotchu.
Best Places to Elope in Montana
Glacier National Park
Glacier National Park undoubtedly has the most breathtaking landscape in all of Montana. With over 1 million acres of preserved glacier-carved landscape, turquoise lakes, and over 700 miles of hiking trails, your jaw is guaranteed to constantly be dropping.
While there is plenty of space to explore, be sure to keep in mind times of the year that are most crowded in Glacier. The National Park Service offers a ton of information on the best times to visit. Although your elopement photographer will have information on finding a particular location in Glacier, the NPS also outlines closures and other resources that are helpful. For the most recent regulations for getting married in the park, click here.
BEST PLACES IN GLACIER NATIONAL PARK
Lake McDonald: the largest lake in GNP. Lots of other trails, campgrounds, and lakes in the area. Popular locations are Avalanche Lake, Apgar Amphitheater, and those who want a more structured location can get married at Lake McDonald Lodge.
Many Glacier: One of my favorite areas of the park! With the stunning Many Glacier Hotel and the epic Grinnell Glacier Hike, this is a popular area but not to be missed! Popular locations are Josephine Lake and the Many Glacier Hotel.
St. Mary: Located on the east side of the park, St. Mary is the perfect spot if you are wanting waterfront views with the beautiful turquoise water surrounding you. It is a prime area for exploring the east side of the park and the Blackfeet Indian Reservation. Popular locations include Sun Point (1.7 mile hike) and the St. Mary lake shoreline.
Whitefish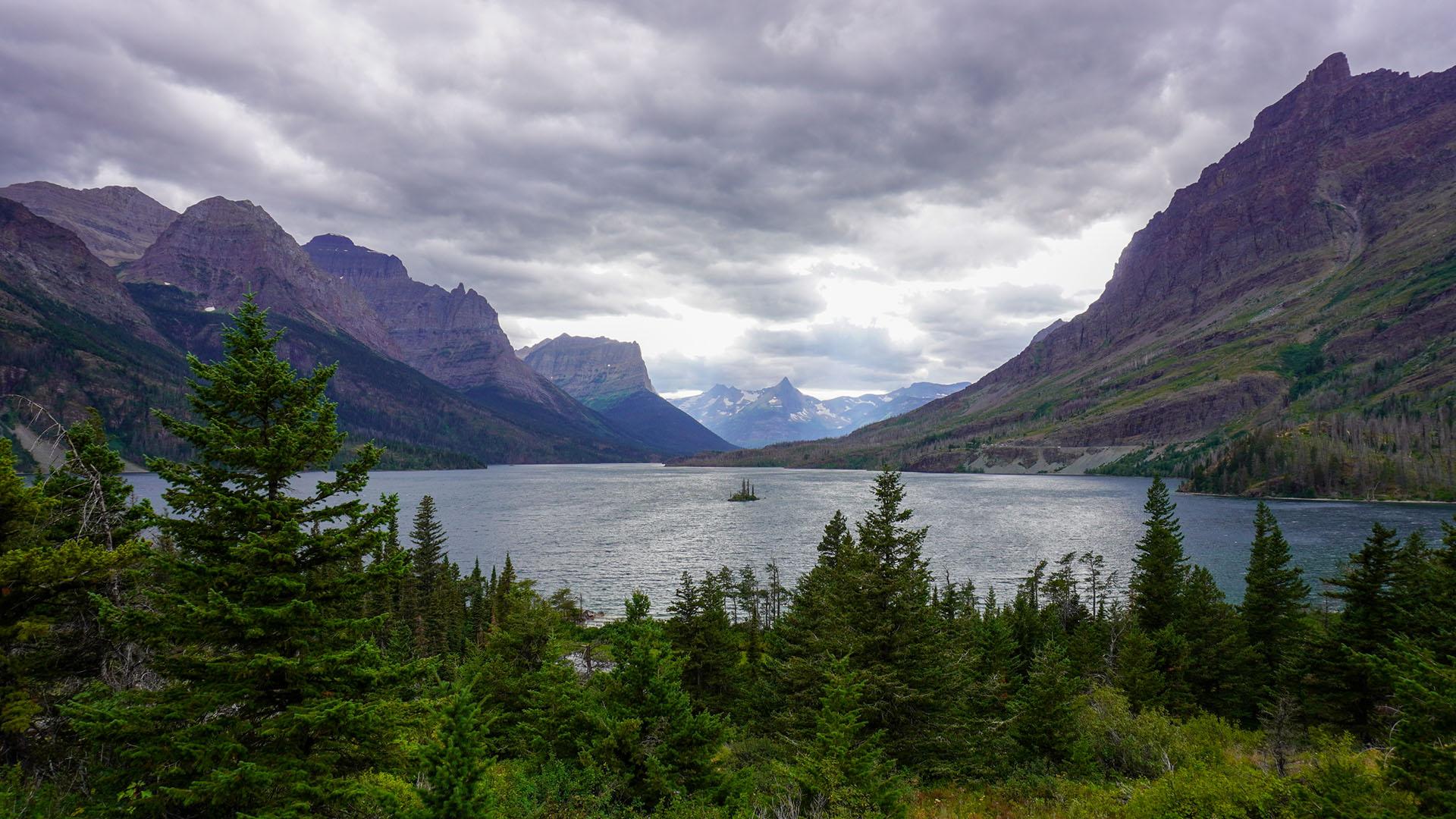 Whitefish, Montana is a dream for ski-enthusiasts and those that want to be closer to more amenities. With a plethora of outdoor activities and accessibility options, Whitefish is perfect for a microwedding, and is the gateway to Glacier National Park!
BEST PLACES IN WHITEFISH
Whitefish Lake State Park: The perfect place for your microwedding or elopement! Mature woodlands featuring a secluded campground and beach. After you tie the knot, take a dip in the lake, break out your fishing pole, and start your honeymoon!
Whitefish Mountain Resort: If you've been dreaming of a unique destination wedding location, this is it. Although the resort is booked for its' 2022 weddings, they have already released dates for 2023 and 2024. Whitefish Mountain Resort has incredible lodging options, day-of-coordination, and some fun activities (Zip-Lining & Alpine Slides!!!).
Whitefish Lake Overlook: "Lake" overlook is an understatement – there are THREE scenic lake views on the Whitefish Trail. Yes. Please. The trailhead had restrooms, parking, info, and lake access for carry-in boats.
Flathead National Forest
Don't sleep on National Forests. Flathead National Forest includes 2.4 million acres of wilderness. No matter what time of year it is, the lakes, rivers, and Rocky Mountains make a perfect backdrop for your Montana elopement, microwedding, or intimate wedding.
BEST PLACES IN FLATHEAD NATIONAL FOREST
Flathead Lake State Park: Finley Point in Flathead Lake State Park has camping, swimming, and boating. PLUS – golf, shopping, dining, etc. in Polson, Montana. There are many different units at this state park, so you're sure to find something that fits your vibe best!
Hungry Horse Reservoir: You won't even believe this view. With over 170 miles of shoreline, this is a dream for any water lover! And the reservoir is surrounded by unbelievable views of the mountains.
Mission Mountains: The forest service website says it best: "High mountain lakes. Impressive mountain views. Wild landscapes. Solitude." Come on! Mission Mountains offers an entire array of stunning views.
Lolo National Forest
If you're wanting to explore some other states during your elopement (even though Montana has more than you could ever possibly see), Lolo National Forest is located in Western Montana on the Idaho border. With a variety of rental cabins ranging from mountain lookout views to historical log cabins located along the turquoise streams, you can't go wrong here.
BEST PLACES IN LOLO NATIONAL FOREST
Blue Mountain: Located close to Missoula, the recreation area has vast fields, miles of trails, and a close proximity to many amenities.
Primm Lake: If hiking is on your list for your elopement, consider the West Fork Gold Creek trail that leads to Primm Lake. Bonus – traffic on the trail is usually pretty light (AND dogs are allowed!!!!).
Bozeman
Did you know that Bozeman, Montana is referred to as "the most livable place"?! Bozeman is the perfect basecamp to explore the wonders listed below. Eloping near Bozeman gives you and your honey the opportunity to take in the wilderness and still have access to amenities (Target, fine dining, etc.).
BEST PLACES IN BOZEMAN
Custer Gallatin National Forest: Located less than 2 hours from Bozeman, this national forest boasts over 3 million acres of diverse landscapes. The forest also hosts three gateways to Yellowstone National Park, rugged mountains, and numerous cabins and campsites to stay at. The adventures are endless!
Hyalite Canyon Reservoir: The Hyalite Reservoir is located in Hyalite Canyon – 12 miles from Bozeman and 25 miles from Yellowstone National Park. The pristine blue water gives way to immaculate mountain views. If you're hoping to do some fishing during your elopement, this is the place for trout and arctic grayling.
Beartooth Mountains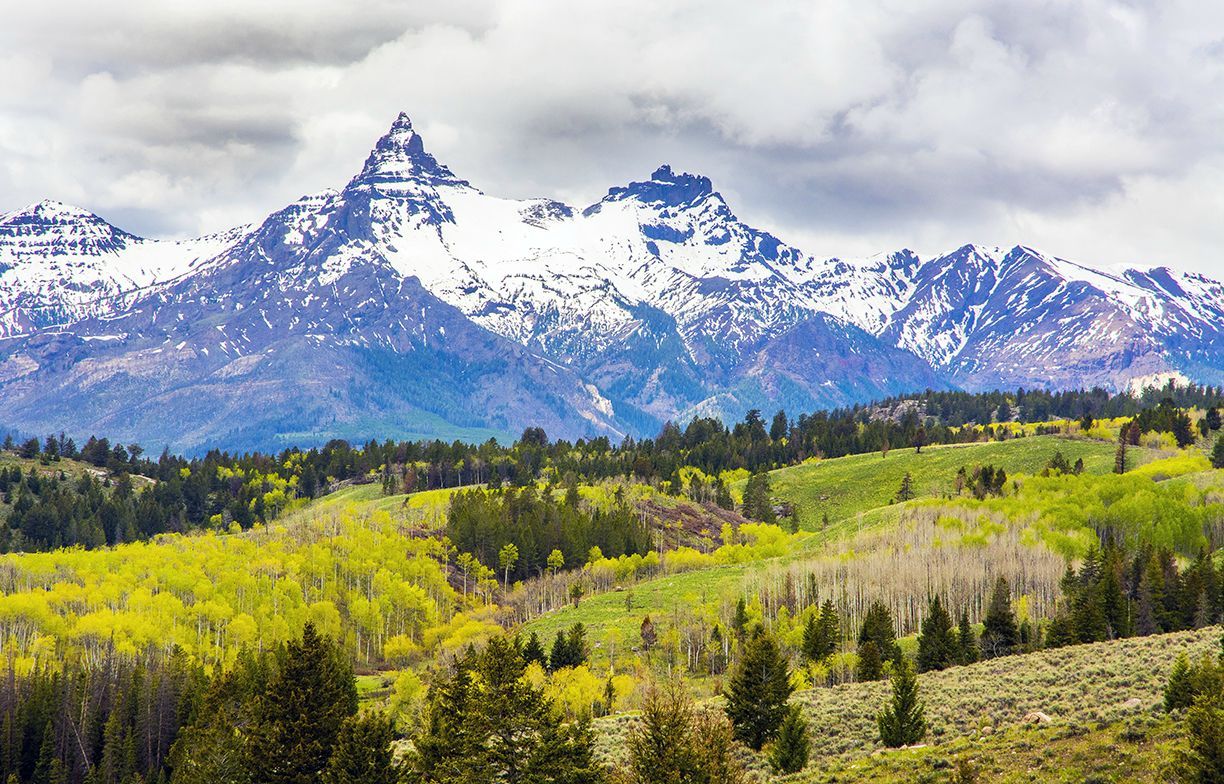 The Beartooth Mountains are home to the 41 highest peaks in Montana. Beartooth Scenic Highway has been dubbed "the most beautiful roadway in America" – it's 100% worth the drive for these views. Please note that the highway is open from Memorial Day-Mid October (weather permitting).
BEST PLACES IN BEARTOOTH MOUNTAINS
Gardner Lake: Located on the Beartooth Scenic Highway, this is the perfect place to pull over to stretch your legs. As one of the highest trailheads in the mountains, prepare to have your breath taken away (literally) despite the short hike. The Gardner Lake Trail is lightly trafficked and dog friendly!
Monument Peak: Unparalleled views? Check. The Blue Lake to Monument Peak trail is rated "hard" at just shy of 4 miles. Very experienced adventurers are best suited for this hike; July through September are the most opportune times to take in the panoramic views.
Bitterroot National Forest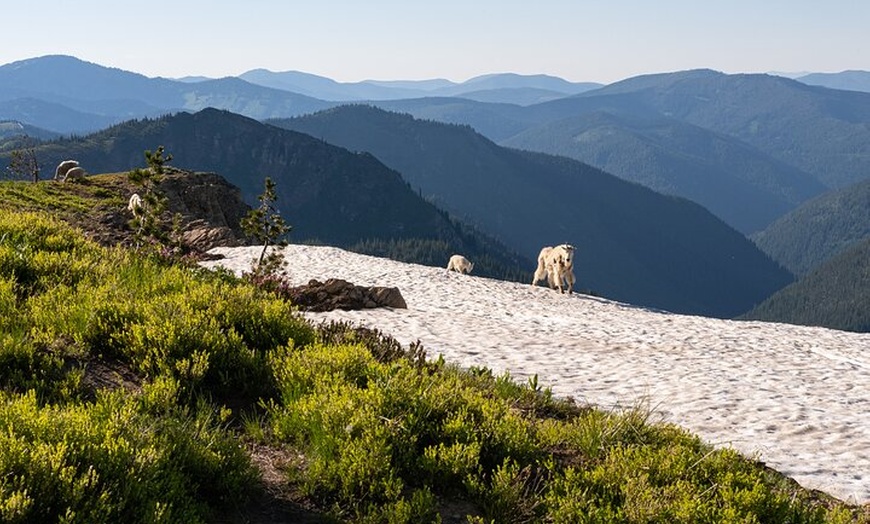 Bitterroot National Forest, located in southwest Montana and Idaho features unbelievable mountains, peaceful wilderness, and fragrant Spring flowers. Take in the diverse landscape of rugged peaks and vast rangelands.
BEST PLACES IN BITTERROOT NATIONAL FOREST
Glen Lake: Best accessed from May until September, the Glen Lake trail is a moderate hike for those looking for an "off the beaten path" spot to say "I do". Please keep in mind that due to the wildfires years back, there is little to no shade along the trail – but the views are worth it!
Little Saint Joseph Peak: If you're searching for wildflower fields, the Little Saint Joseph Peak is calling for you. Rated a hard hike, soak up the "flat" spots at the trailhead and summit while you can! Yet again, this view is unbelievable.
Kootenai National Forest
The Kootenai National Forest brings you to the north! Located in the Northwestern corner of Montana (and Northeastern corner of Idaho), Canada is a stone's throw away. You'll feel like you're on the Oregon Trail with the abundance of trees, turquoise rivers, and snow capped mountain views.
BEST PLACES IN KOOTENAI NATIONAL FOREST
Leigh Lake: The Leigh Lake hike is a doozy (despite being just over 2.5 miles). The incline will leave you feeling like you've had a good workout – but the view will be the best reward. Start your leg day workouts now 😉
Murphy Lake: The trail to Murphy Lake is easy at just over .5 miles! Heck yes. Picture saying "I do" during golden hour as the sun sets beyond the mountains. Such a dreamy location!
Alright, my friend! That about wraps up my list of the Best Places to Elope in Montana. Montana offers so much diversity in the landscape; it's nearly impossible not to find a location that is perfect for your nuptials.
Stay tuned for my "How to Elope in Montana" blog coming soon! I'll be letting you in on all the legal and logistical details you need to know before making it official. Be sure to follow me over on Instagram @sydneybreannphoto to be the first to know when my blogs are live. If you're searching for a spot to stay while eloping in Montana, be sure to check out the Best Elopement Vacation Rentals in Montana for some inspiration! Are you ready to wander?
*disclaimer: none of the photos besides the featured image are mine. I claim no ownership to the rights of the photos included in this blog (beyond the first/featured image).